Chrysler热冲击试验机LP-463PB-64-01
Chrysler热冲击试验机LP-463PB-64-01
| | | | | | | |
| --- | --- | --- | --- | --- | --- | --- |
| | 型号:LP-463PB-64-01 | | 加工定制:否 | | 冲击能量:11 J | |
| | 冲击速度:1 m/s | | 外形尺寸:1 mm | | 重量:1 kg | |
| | 适用范围:汽车涂层热冲击试验机 | | | | | |
产品简介:型号:LP-463PB-64-01 ;加工定制:否 ;冲击能量:11 J;冲击速度:1 m/s;外形尺寸:1 mm;重量:1 kg;适用范围:汽车涂层热冲击试验机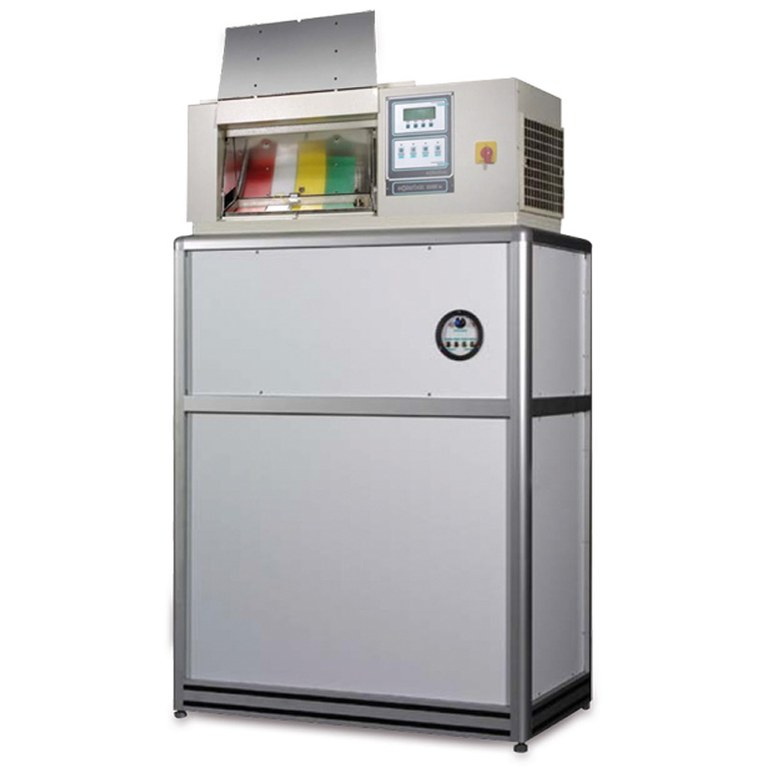 上海鼎徵仪器仪表设备有限公司
| | | | |
| --- | --- | --- | --- |
| 参数 | GMW15919 | Ford BI 107-05 | LP-463PB-64-01 |
| 流量 | 目标值2.7L/Min | 目标值2.7L/Min | 目标值2.7L/Min |
| 样品测试位置温度 | 98-100℃ | 98-100℃ | 98-100℃ |
| 油箱压力 | 约50psi | 约50psi | 约50psi |
| 动态压力 | 目标值37.9Kpa(5.5Psi) | 目标值37.9Kpa(5.5Psi) | 目标值37.9Kpa(5.5Psi) |
| 喷嘴和样品距离 | 50-75mm | 50-75mm | 50-75mm |
| 喷嘴和样品角度 | 45° | 45° | 45° |
| 喷嘴直径 | 12.25 to 12.75mm | 12.25 to 12.75mm | 12.25 to 12.75mm |
| 喷嘴长度 | >100mm | >100mm | >100mm |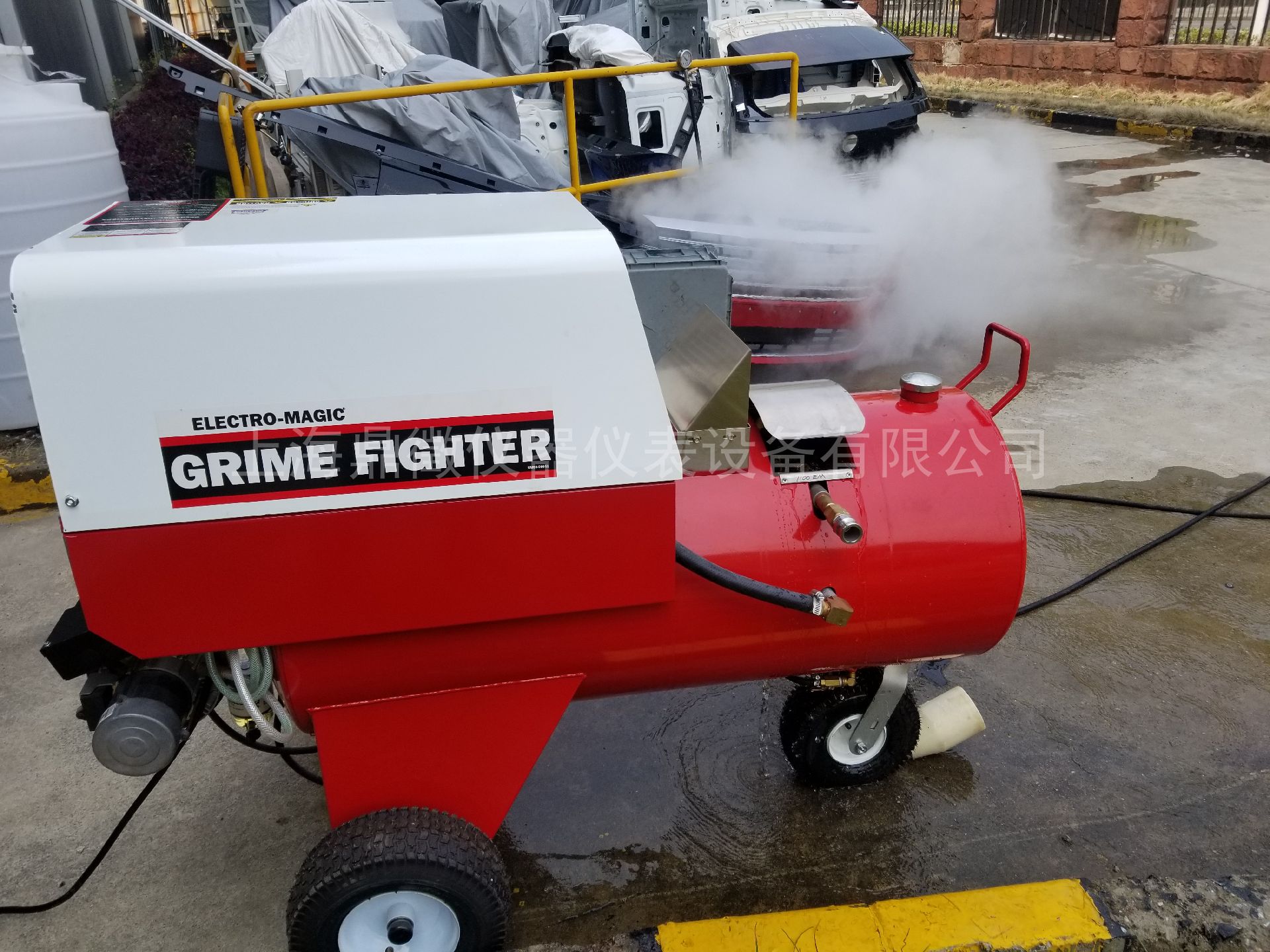 THERMAL SHOCK PROCEDURE FOR ORGANIC COATING ADHESION TEST
涂层系统附着力测试的热冲击程序
1.0 GENERAL
Test procedure is designed to evaluate the adhesion of organic coatings.
测试程序旨在评估有机涂层的附着力。
1.1 Purpose
The purpose of this procedure is to determine the resistance to degradation and/or adhesion loss over steel, aluminum, plastic or other substrates coated with organic finishes while subjected to thermal changes and high pressure spray conditions. These conditions are similar to those generated by the heated pressure wash equipment found in manual car wash operations. Evaluation is based on a pass/fail analysis.
本程序的目的是确定在热变化和高压喷涂条件下,钢、铝、塑料或其他涂有有机涂层的基材的抗降解性和

/

或附着力损失性。这些情况与手动洗车操作中加热压力清洗设备产生的情况相似。评估基于通过

/

失败分析。
1.2 Coverage of this Standard
This test procedure may be used to evaluate organic finishes over metal or plastic substrates with
appropriate surface preparation (plating, chemical surface treatment, etc). This test procedure can be used for interior, exterior, and underhood/underbody applications.
本试验程序可用于评估金属或塑料基底上的有机饰面,包括

适当的表面处理(电镀、化学表面处理等)。本测试程序可用于车内、车外和发动机罩下

/

车身底部应用。
2.0 SPECIAL TEST EQUIPMENT & MATERIALS
专用试验设备和材料
TABLE 1: SPECIAL TEST EQUIPMENT

Name Of Item

Description

Make/Model

Scribe Tool




Straight shank tungsten carbide




tipped scribe device with a tip angle




of 60 15 degrees or equivalent.

N.A.




Razor knife

Common utility knife or X-acto knife

N.A.

Water Bath




Capable of maintaining 38 +/- 2° C




with aeration

N.A.




Freezer

Capable of maintaining -29 +/- 2° C

N

N.A.

Steam Generator




蒸汽发生器

Discharge Nozzle: 12.5 mm ID (100




mm minimum length)




Dynamic Head Pressure: 37.9 +/- 2




kPa (5.5 psi) +/- 5% deviation

Model 100 Steam




Generator from Atomic Steam




Co., 10727 Fendell, Detroit, MI




48238 or equivalent.
3.0 SUMMARY OF METHOD
This procedure will evaluate organic coating adhesion after exposure to elevated and reduced
temperatures using high pressure steam impingement.
本程序将评估有机涂层暴露于高温和低温环境后的附着力使用高压蒸汽冲击的温度。
4.0 SAFETY PRECAUTIONS
This test procedure involves high and low temperature conditions, steam, and high pressure spray.
Pressurized steam represents a potential burn hazard. Parts must be secured properly to the test fixture and laboratory technicians should wear full face shields and heat resistant gloves. If possible, the testing should be conducted in a test chamber equipped with a full closing front shield with safety interlock to prevent triggering steam with the shield open. This standard does not address all the safety problems associated with its use. It is the responsibility of whomever uses this standard to consult and establish appropriate safety and health practices to determine the applicability of regulatory limitations prior to use.
本试验程序涉及高温和低温条件、蒸汽和高压喷雾。加压蒸汽有潜在的烧伤危险。零件必须正确地固定在试验夹具上,实验室技术人员应佩戴全面罩和耐热手套。如有可能,应在配有全封闭前护罩(带安全联锁装置)的试验箱中进行试验,以防止护罩打开时触发蒸汽。本标准并未解决与其使用相关的所有安全问题。使用本标准的任何人都有责任在使用前咨询并建立适当的安全和健康实践,以确定监管限制的适用性。
5.0 CONDITIONING
Condition fully cured parts or panels for a minimum of 72 hours at 23 +/- 2°C and 50 +/- 10% relative
humidity prior to beginning test procedure.
在开始试验程序之前,在

23+/-2°C

和

50+/-10%

相对湿度条件下对完全固化的零件或面板进行至少

72

小时的处理。
6.0 PROCEDURE
A. Immerse test specimen in an aerated water bath at 38 2°C for 4 hours. Water should contain max 5
ppm dissolved solids as sodium chloride (NaCl).
将试样浸入

38 2°C

的充气水浴中

4

小时。水应含有*多

5 ppm

的溶解固体,如氯化钠(

NaCl

)。
B. Immediately after removal from water bath, scribe parts or panels through to the substrate as shown in
Figure 1.
从水浴槽中取出后,立即将零件或面板划入基板,如所示
Hard substrates such as metal or rigid plastic should use a carbide tipped scribe tool.

金属或硬塑料等硬基片应使用硬质合金尖划线工具

Elastomeric substrates should be scribed with a razor knife.

应使用剃须刀划出弹性基底。
Place parts or panels into freezer held at -29

±

2°C for a period of minimum 3 hours.

将零件或面板放置在

-29 ±2°C

的冰箱中至少

3

小时。
Verify that steam generation equipment is functioning at a flow rate or 2.7 L/minute and dynamic head

pressure of 37.9 kPa (5.5 psi) as detailed in the equipment section of this document. See Appendix A showing a suitable device for measuring dynamic head pressure.

验证蒸汽发生设备在流量或

2.7 L/min

和动态压头压力为

37.9 kPa

(

5.5 psi

)的情况下运行,如本文件设备部分所述。见附录

A

,其中显示了测量动态压头压力的合适装置。





E. Adjust test part or panel holding fixture and nozzle to provide the necessary 45° angle of impingement

and the 50-75 mm nozzle to part distance required for testing.




NOTE: Steam impingement force requires that the part or panel be held tightly to prevent shifting during

the test. Adjustable clamps are used to provide both necessary holding strength and part




adjustability.




调整试验零件或面板固定夹具和喷嘴,以提供必要的

45°

冲击角和

50-75 mm

喷嘴到试验所需零件的距离。




注:蒸汽冲击力要求紧紧握住零件或面板,以防止在试验过程中移动。可调夹具用于提供必要的夹持强度和零件可调性。






F. Remove part or panel from freezer and immediately mount in the holding fixture ensuring that the

nozzle is directed at the center of the "X" scribe. See Appendix B.




从冷冻柜中取出零件或面板,并立即安装在夹具中,确保喷嘴指向

"X"

划线的中心。见附录

B

。




G. Begin 30 second steam impingement within 30 seconds of removal from the freezer.




NOTE: Pressurized steam represents a potential burn hazard. Parts must be secured properly to the test

fixture and laboratory technicians should wear full face shields and heat resistant gloves. If

possible, the testing should be conducted in a test chamber equipped with a full closing front




shield with a safety interlock to prevent triggering steam with the shield open.




从冷冻柜中取出后

30

秒内开始

30

秒的蒸汽冲击。




注:加压蒸汽代表潜在的烧伤危险。零件必须正确地固定在试验夹具上,实验室技术人员应佩戴全面罩和耐热手套。如有可能,应在配有全封闭前护罩的试验箱中进行试验,前护罩配有安全联锁装置,以防止护罩打开时触发蒸汽。



After 30 second test is complete, evaluate the test part for change in appearance or adhesion loss.

30

秒试验完成后,评估试验零件的外观变化或附着力损失。





7.0 REPORT




Record any changes in visual appearance such as cracking, whitening, blushing or discoloration, or loss of gloss.




If adhesion loss occurs, record the area of removal in cm

2

. Adhesion loss of < 0.5 cm

2

is

acceptable.




记录视觉外观的任何变化,如开裂、变白、发红或变色或失去光泽。如果发生粘着损失,记录去除面积(单位:

cm2

)。附着力损失

<0.5 cm2

是可以接受的。




8.0 DEFINITIONS/ABBREVIATIONS/ACRONYMS




cm: centimeters




kPa: kiloPascal




L: liters




mm: millimeters




psi: pounds per square inch





9.0 GENERAL INFORMATION




Three asterisks "***" after the section/paragraph header denotes single or multiple technical changes to the section/paragraph. Specific technical changes within a section, subsection, table, or figure may be highlighted in yellow.




Certain important information relative to this Laboratory Procedure has been included in separate




standards. To assure the materials submitted meet all of Chrysler requirements, it is mandatory that the requirements in the following standards be met.




CS-9800 - Application of this procedure, the subscription service, and approved sources




CS-9003 - Regulated substances and recyclability




For specific information on this document, please refer to the contact person shown in the "Publication Information" Section of this document. For general information on obtaining Engineering Standards and Laboratory Procedures, see CS-9800 or contact the Engineering Standards Department at LP-463PB-64-01, Change -, 2011-05-09, Page 3